2013 Gift Guide for RollerCoaster Tycoon Fans
|
The holiday shopping season is upon us once again and if you're on the hunt for that special gift for a friend or family member who happens to be a fan of RollerCoaster Tycoon then you've come to the right place! Unfortunately, RCT4 will probably never be coming out (otherwise that would make the perfect gift) so I've made a list of alternative ideas for you, organized by categories.
Roller Coaster Books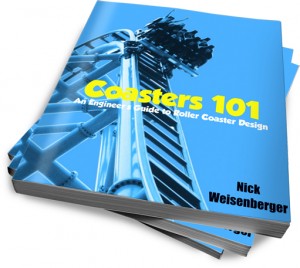 Coasters 101: An Engineer's Guide to Roller Coaster Design. Learn how roller coaster designers spend hundreds of hours creating, tweaking, and re-imagining ride paths to push the exhilaration envelope while carefully maintaining the highest safety standards. Features design example problems real roller coaster engineers face in the field today as well as career advice for any aspiring theme park engineers. Available in Kindle or paperback formats from Amazon.com or download a digital copy instantly.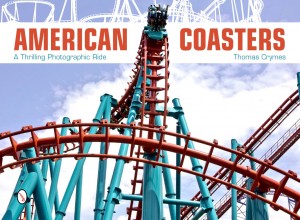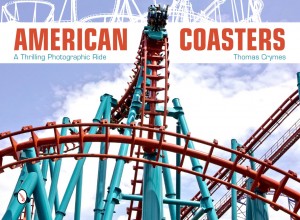 American Coasters: A Thrilling Photographic Ride is a  relatively new book by photographer Thomas Crymes. The pictures are large and crisp. The colors are vivid. The book's simple design places more emphasis on the photographs. Nothing beats seeing pictures of roller coasters printed on a physical page (sorry, internet). Read more details about this unique book here.
Theme Park Books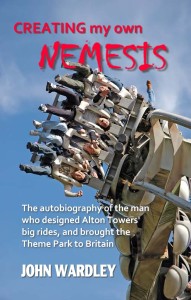 Creating My Own Nemesis by John Wardley. The story follows John's professional career beginning with how he got out of the boring family business and into the crazy world of theme parks If by any degree you're into magic, illusions, theater production, theme park design, or roller coasters I highly recommend you read this thoroughly entertaining book. See the making of RCT3 with John Wardley.
Theme Park Design by Steve Alcorn. Take a peek behind the scenes, with a theme park engineer, and learn about the multitude of roles and skills needed to design a world class theme park attraction – a must read for all aspiring theme park designers!
Roller Coaster Video Games and Apps
Rollercoaster Tycoon 3: Platinum RCT3 Platinum combines the excitement and roller coaster, theme park fun of the Roller Coaster Tycoon 3 with included expansion packs Soaked! and Wild! Now enjoy more options than ever. Build your own water slide or create your own safari with real animals. Watch guest reactions to your ultimate theme park.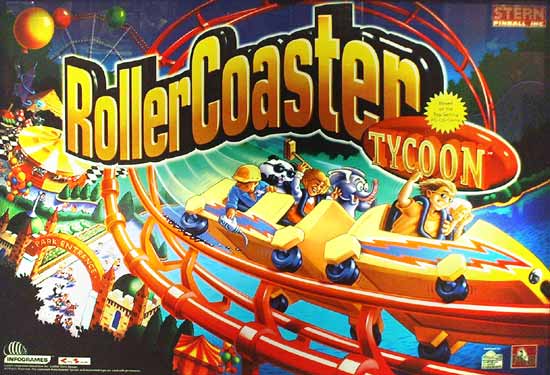 RollerCoaster Tycoon Triple Thrill Pack Instant Download.  This compilation of RollerCoaster Tycoon 2 and expansion packs Time Twister and Wacky Worlds brings together all the rides, building tools, as well as five real-world Six Flags amusement parks and 25 of their signature coasters. My personal favorite of all the RollerCoaster Tycoon games.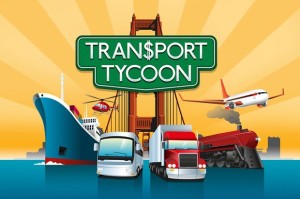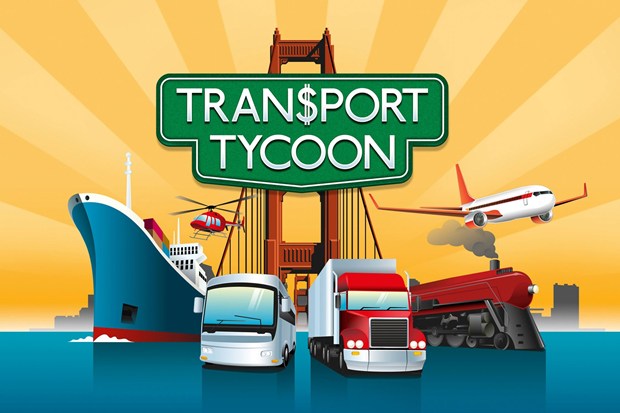 Transport Tycoon for tablets. Chris Sawyer's Transport Tycoon is now available on tablet devices everywhere. Reviewers say they managed to bring this classic game to mobile devices extremely well.
Roller Coaster Toys and Models
K'nex Rippin Rocket Coaster. Loaded with over 500 KNEX pieces including classic parts, this model boasts over 20 feet of twists, turns, and daring loops. A special motorized blaster launches the coaster car into its exciting journey around the track.
Coaster Dynamix Models. The most realistic working roller coaster models currently available. Choose from Wooden coasters, steel coasters, Tumble Bugs, and Lego coaster sets.
Amazon Prime
I highly recommend joining Amazon Prime. If you order something off of Amazon on average once per month then it pays for itself, or if you're ordering a bunch of gifts this holiday season it probably will too. The FREE two day shipping is awesome and everything I've ordered really has come in two days or less. You can also stream movies, TV shows, and get a Kindle book every month. Great alternative for Netflix or Hulu and well worth the investment in my opinion. Cheers!
What's on your wish list this holiday season?