2015 Gift Guide for RCTW Fans
|
The 2015 holiday shopping season is upon us  and if you're on the hunt for that special gift for a friend or family member who happens to be a RollerCoaster Tycoon fanatic, you've come to the right place! 
ROLLER COASTER GAMES
While we're all still waiting for RollerCoaster Tycoon World to be released, why not go back and play the classic and probably most popular among coaster enthusiasts, RollerCoaster Tycoon 2: Triple Thrill Pack.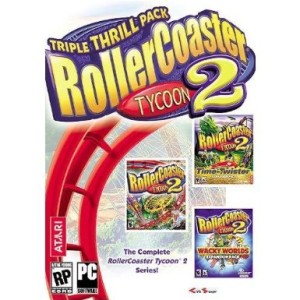 See other theme park computer game options by checking out our game guide.
THEME PARK BOOKS
Coasters 101: An Engineer's Guide to Roller Coaster Design Learn how roller coaster designers spend hundreds of hours creating, tweaking, and re-imagining ride paths to push the exhilaration envelope while carefully maintaining the highest safety standards. Features design example problems real roller coaster engineers face in the field today as well as career advice for any aspiring roller coaster engineers. For 25% off, enter discount code: UY8WJQMM when purchasing directly from: https://www.createspace.com/3737443
Creating My Own Nemesis by John Wardley. The story follows John's professional career beginning with how he got out of the boring family business and into the crazy world of theme parks. If by any degree you're into magic, illusions, theater production, theme park design, or roller coasters I highly recommend you read this thoroughly entertaining book.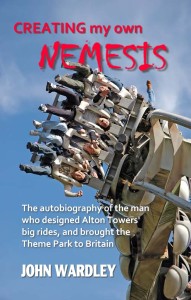 American Coasters: A Thrilling Photographic Ride is by photographer Thomas Crymes. The pictures are large and crisp. The colors are vivid. The book's simple design places more emphasis on the photographs. Nothing beats seeing pictures of roller coasters printed on a physical page (sorry, internet).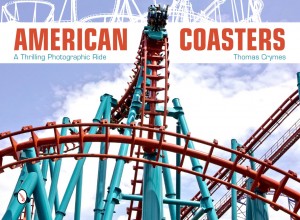 Theme Park Design by Steve Alcorn. Take a peek behind the scenes, with a theme park engineer – a must read for all aspiring theme park designers! For more information read our review and interview features with Steve.
 TOYS AND MODELS
The carnival is coming to town with this super cool new Fairground Mixer LEGO set. A portable spinning ride and several carnival games can be built with the more than 1,700 pieces.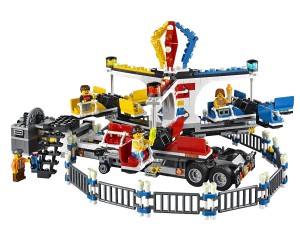 LEGO Creator Expert 10247 Ferris Wheel Building Kit – Build the iconic Ferris Wheel, featuring 12 colorful suspended gondolas with opening doors, ice cream stall, kiosk, 10 minifigures and more.
Want to bring a little piece of Walt Disney World into your home? Looking for an alternative to putting a train around your Christmas tree? Then check out the Walt Disney World Monorail Playset. This working monorail is inspired by the real thing and has sound and light effects.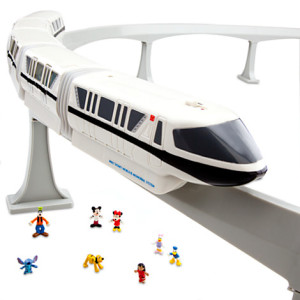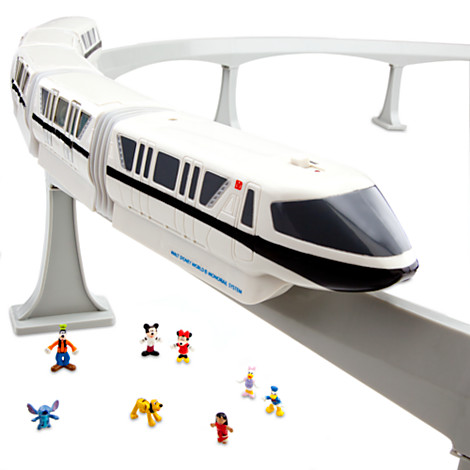 CoasterDynamix Nancoasters – Stainless steel coaster models that are pretty affordable, though non-working. Great gift to display on your desk or in your home.
Tech and Gadgets
Google Cardboard – Want to see those virtual reality coaster videos parks are now creating to market and preview their new rides? Get a Google Cardboard. Take a spin on Lightning Rod or Valravn. Google Cardboard is described as Virtual Reality (VR) on a budget. Gives you a taste of the capabilities of the Oculus Rift at a fraction of the cost. Though be warned it may cause motion sickness if the app you're looking at doesn't perfectly track your head movement. It's fun to assemble and play with.
Other Suggestions
Journey to Star Wars: The Force Awakens – Lost Stars by Claudia Gray. If you're a Star Wars fan like I am you're probably anxiously awaiting The Force Awakens movie on December 18th as well as the additions of Star Wars Land to Hollywood Studios and Disneyland. This book will wet your appetite before the new movie comes out. The story takes place during the original trilogy but offers a new perspective in which the main characters don't really know anything about The Force, the Jedi, the Dark Side, etc. which I think is a theme that will carry over into The Force Awakens. The story also ends about a year or two after The Battle of Endor in Return of the Jedi and does contain the Battle of Jakku and how at least one of those Star Destroyers ends up smashed on the desert planet. If you're only going to read one Star Wars related book, this is the one.
Find more coaster-enthusiast gift ideas in our gift giving guides from 2013 and 2014.
What gifts are you getting your coaster enthusiast friends? Which coaster gifts are you hoping to find under the tree this year? Discuss in the comments section below.