2016 Gift Guide for RollerCoaster Tycoon Fans
|
The 2016 holiday shopping season is upon us  and if you're on the hunt for that special gift for a friend or family member who happens to be a RollerCoaster Tycoon fanatic, you've come to the right place! We've organized our gift ideas into several sub-categories of books, games, toys, and more.
---
ROLLER COASTER COMPUTER GAMES
Roller Coaster Tycoon World — the long-await sequel to 2004's Roller Coaster Tycoon 3 — is now available. The game is touted as the "newest installment in the legendary RCT franchise" with "fan-favorite features as well as incredible new advancements! Buy Roller Coaster Tycoon World online for $19.24 (as of this posting).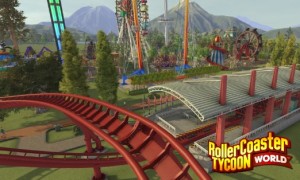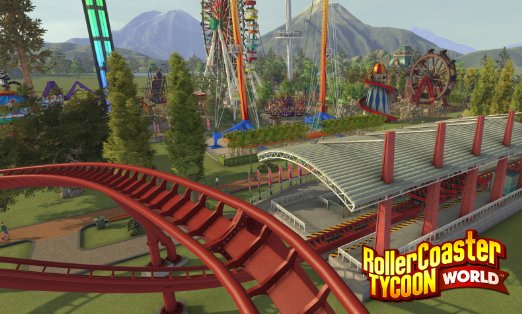 Or you can get the classic RollerCoaster Tycoon Triple Thrill Pack instant download for just $9.99, my personal favorite!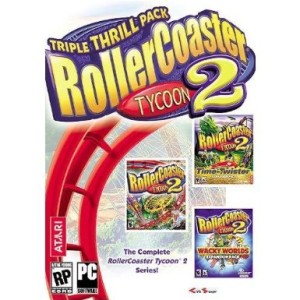 Planet Coaster has brought the roller coaster and theme park simulator genre roaring back to life. The game has received rave reviews, and was made by the developers of Roller Coaster Tycoon 3. Like RCT3, Planet Coaster allows players to design and manage their dream theme park, as well as ride their roller coaster creations — and share them with other players. Planet Coaster is available for purchase on Steam for $44.99 (as of this posting).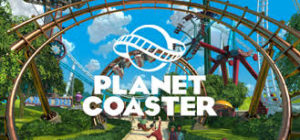 ROLLER COASTER BOOKS
Coasters 101: An Engineer's Guide to Roller Coaster Design. Learn how roller coaster designers spend hundreds of hours creating, tweaking, and re-imagining ride paths to push the exhilaration envelope while carefully maintaining the highest safety standards. Features design example problems real roller coaster engineers face in the field today as well as career advice for any aspiring roller coaster engineers.
50 Groundbreaking Roller Coasters: The Most Important Scream Machines Ever Built by Nick Weisenberger is a comprehensive list of the most influential scream machines that drove the evolution of the modern roller coaster. It's a new and interesting look at roller coaster history. What makes a majority of the roller coasters listed in this book even more impressive is the fact that they were designed using pencil and paper rather than computers.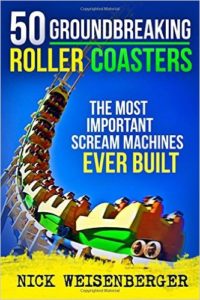 Theme Park Design and the Art of Themed Entertainment is the most thorough book on theme park design available. David Younger's book is literally a textbook on every single aspect of theme parks you could think of, with quotes from real designers with priceless knowledge. Reading Theme Park Design is like taking a college course on the subject, and your professors are Walt Disney Imagineers. I recommend if you want to go from RollerCoaster Tycoon to real life theme park designer!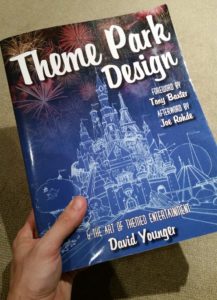 American Coasters 2 by photographer Thomas Crymes. The pictures are large and crisp. The colors are vivid. The book's simple design places more emphasis on the photographs. Nothing beats seeing pictures of roller coasters printed on a physical page (sorry, internet). The book is available on Amazon for $30.36 (as of this posting).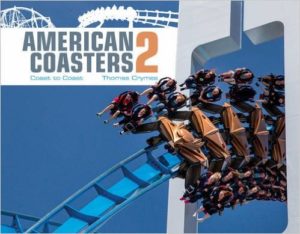 ROLLER COASTER TOYS AND MODELS
Lego Disney Castle. Launch the fireworks and let the magic begin! The Disney Castle measures over 29" (74cm) high, 18.8" (48cm) wide and 12" (31cm) deep. This set includes over 4,000 LEGO® pieces. Be sure to buy directly from LEGO where the set is only $349 (not $479 like on Amazon).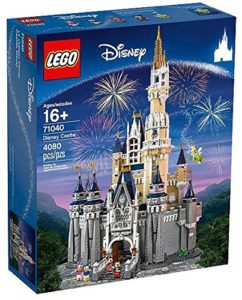 LEGO Creator Expert 10247 Ferris Wheel Building Kit – Build the iconic Ferris Wheel, featuring 12 colorful suspended gondolas with opening doors, ice cream stall, kiosk, 10 minifigures and more.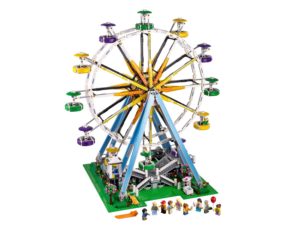 CoasterDynamix Nancoasters – Stainless steel coaster models that are pretty affordable, though non-working. Great gift to display on your desk or in your home.
K'NEX Space Mountain Roller Coaster. I loved playing with K'Nex as a kid and I'm glad they're still around with more roller coaster sets to choose from than ever before. Recreate the excitement of the popular Disney Parks attraction.  Includes 2 roller coaster cars and 25 ft of track that glows in the dark!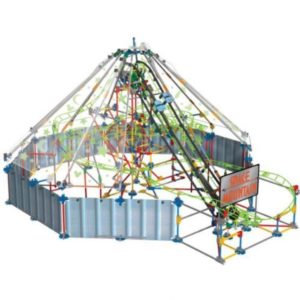 TECH, GADGETS, AND MORE
Google Cardboard – Want to see those virtual reality coaster videos parks are now creating to market and preview their new rides? Get a Google Cardboard. Take a spin on Lightning Rod or Valravn. Google Cardboard is described as Virtual Reality (VR) on a budget. Gives you a taste of the capabilities of the Oculus Rift at a fraction of the cost. Though be warned it may cause motion sickness if the app you're looking at doesn't perfectly track your head movement. It's fun to assemble and play with.
Catalyst: A Rogue One Story by James Luceno. If you're a Star Wars fan like I am you're probably anxiously awaiting Rogue One: A Star Wars Story movie on December 16th. This book will wet your appetite before the new movie comes out. The story takes place during the Clone Wars and the formation of the Empire. Not required reading for the movie, but will give you some additional background information on the characters.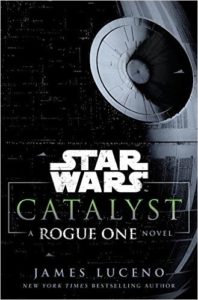 Laptop Privacy Screen Protector. Whenever I visit a customer I always take my privacy screen protector for my Dell laptop. It keeps your personal or confidential information safe from prying eyes as you'll see the information on your display while people on either side only see a darkened screen. If you're ever on an airplane or in a coffee shop and feel like your neighbor is constantly looking over your shoulder at your screen then you need to get one of these today!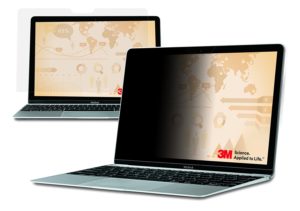 Solar Powered Christmas Lights. I love putting up Christmas lights and trying to out-do my neighbors, but I have to admit I feel a little guilty about using the additional electricity. Luckily I found these solar powered Christmas lights and they actually work very well! They're environmentally friendly and they automatically turn on and off each night. They also don't have to be attached to a power source so I can put them in areas I normally couldn't string lights.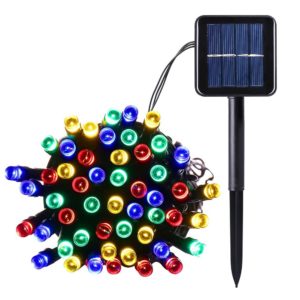 Amazon Prime Membership. If you haven't joined Amazon Prime yet, why not? I do almost all my shopping online and I get free two-day shipping on nearly everything. You can also borrow books, watch movies, and stream music. Click here to start your 30-day free Amazon Prime trial membership.
Get a Gift and Contribute to a Good Cause
The Coaster101 2017 Roller Coaster Calendar is the perfect gift for any thrill seeker. The photographs featured were all taken by members of the Coaster101 team. And best of all, they're donating 50% of net proceeds to Give Kids The World Village in Florida. Each calendar costs only $15 and includes free shipping in the United States! Purchase your calendar(s) here!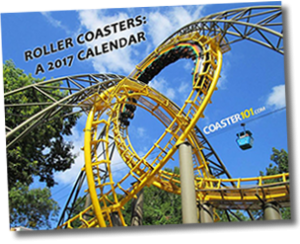 ---
What gifts are you getting your coaster enthusiast friends? Which coaster gifts are you hoping to find under the tree this year? Discuss in the comments section below.