2017 Gift Guide for RollerCoaster Tycoon Fans
|
The 2017 holiday shopping season is upon us and if you're on the hunt for that special gift for a friend or family member who happens to be a RollerCoaster Tycoon fanatic, you've come to the right place! We've organized our gift ideas into several sub-categories of books, games, toys, and more.
---
Roller Coaster Video Games
Roller Coaster Tycoon World — the long-await sequel to 2004's Roller Coaster Tycoon 3 — is now available. The game is touted as the "newest installment in the legendary RCT franchise" with "fan-favorite features as well as incredible new advancements! Buy Roller Coaster Tycoon World online for $19.24 (as of this posting)
.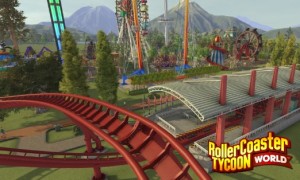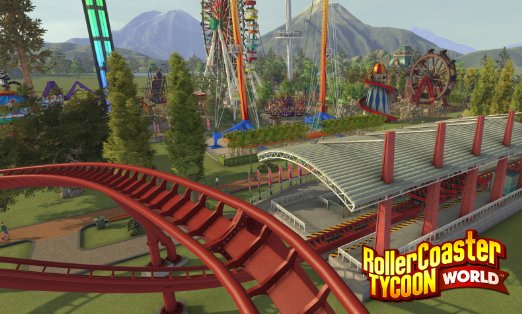 Finally, RCT fans can experience all the fun from the original RollerCoaster Tycoon and RollerCoaster Tycoon 2 games with a new incarnation that combines the best elements of both classic titles! RollerCoaster Tycoon Classic theme park sim came out on mobile and tablet devices back in December 2016 and was a massive hit. Now, RCTC is available on desktop PCs as well as MAC computers. No, this is not the terrible, micro-transaction riddled mobile game RollerCoaster Tycoon 4 Mobile, nor the poorly reviewed PC game RollerCoaster Tycoon World. This is RollerCoaster Tycoon and RollerCoaster Tycoon 2, aka the fan favorite Chris Sawyer originals, rolled into one masterful game. Get it from Steam for $19.99 – totally worth it.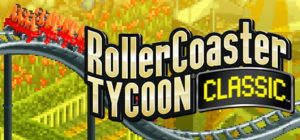 Or you can get the classic RollerCoaster Tycoon Triple Thrill Pack instant download for just $9.99, my personal favorite!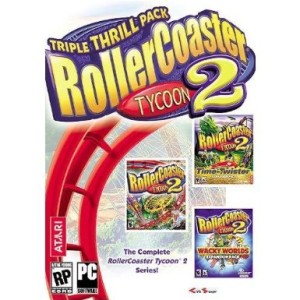 Planet Coaster has brought the roller coaster and theme park simulator genre roaring back to life. The game has received rave reviews, and was made by the developers of Roller Coaster Tycoon 3. Like RCT3, Planet Coaster allows players to design and manage their dream theme park, as well as ride their roller coaster creations — and share them with other players. Planet Coaster is available for purchase on Steam for $44.99 (as of this posting).
NoLimits2 is the ultimate roller coaster simulation game that lets you experience authentic roller coaster thrills. Focusing on realism and speed, NoLimits lets you ride real existing coasters, or build rollercoasters to your own specifications. Even real roller coaster design firms use this software to make quick concepts before diving into all the engineering. Standard edition is $39.99.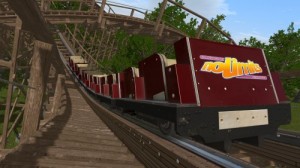 Roller Coaster Books
Coasters 101: An Engineer's Guide to Roller Coaster Design by Nick Weisenberger will show you how roller coaster designers spend hundreds of hours creating, tweaking, and re-imagining ride paths to push the exhilaration envelope while carefully maintaining the highest safety standards. Features design example problems real roller coaster engineers face in the field today as well as career advice for any aspiring roller coaster engineers.
50 Groundbreaking Roller Coasters: The Most Important Scream Machines Ever Built by Nick Weisenberger is a comprehensive list of the most influential scream machines that drove the evolution of the modern roller coaster. It's a new and interesting look at roller coaster history. What makes a majority of the roller coasters listed in this book even more impressive is the fact that they were designed using pencil and paper rather than computers.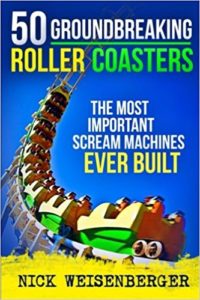 Nowhere in the world is there a more bizarre theme park than Happy Fun Land. Nike Farmington's twelve years of thrill-seeking and roller coaster riding has brought him to exotic locales like Perth, Australia, Kaatsheuvel, Netherlands, and Santa Claus, Indiana. He's marathoned a roller coaster for ten consecutive hours and conquered the world's tallest and fastest. Yet nothing has prepared him for the insanity of Happy Fun Land and it's mind blowing attractions: a drop ride with no brakes and a death simulator, just to name a few. Will Nike survive his hilarious adventure through the world's craziest theme park
?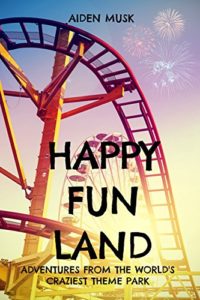 Theme Park Design and the Art of Themed Entertainment is the most thorough book on theme park design available. David Younger's book is literally a textbook on every single aspect of theme parks you could think of, with quotes from real designers with priceless knowledge. Reading Theme Park Design is like taking a college course on the subject, and your professors are Walt Disney Imagineers. I recommend if you want to go from RollerCoaster Tycoon to real life theme park designer!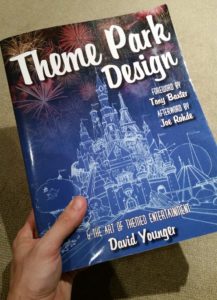 American Coasters 2 by photographer Thomas Crymes. The pictures are large and crisp. The colors are vivid. The book's simple design places more emphasis on the photographs. Nothing beats seeing pictures of roller coasters printed on a physical page (sorry, internet). The book is available on Amazon for $30.36 (as of this posting).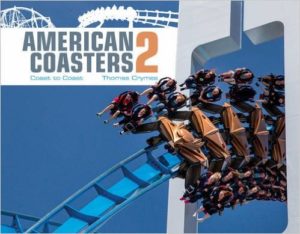 Prints
Pursuit of Thrills Layout Series are original minimalist-style print designs of 8 different coaster layouts (Steel Vengeance, Fury 325, Maverick, MF, The Beast, Mystic Timbers, Diamondback, and Lightning Rod) and are printed on 18″x24″ thick paper stock with a unique smooth velvet finish. The prints have tons of depth and are unmatched in terms of print quality and finishing. Layout prints are sold individually or you can purchase park sets. Their Black Friday Sale goes until Monday, November 27 at 11:59pm EST. Using the code BLACKFRIDAY17, you can receive 20% off your entire order and free shipping.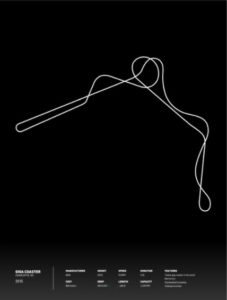 Roller Coaster Toys, Models, and Games
Lego Disney Castle. Launch the fireworks and let the magic begin! The Disney Castle measures over 29" (74cm) high, 18.8" (48cm) wide and 12" (31cm) deep. This set includes over 4,000 LEGO® pieces. Be sure to buy directly from LEGO where the set is only $349 (not $479 like on Amazon).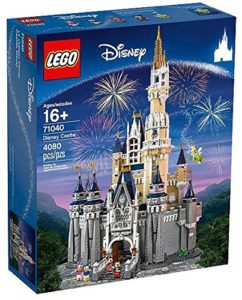 Roller Coaster Challenge Logic and Building Game is 50% logic game, 50% roller coaster building set, and 100% awesome and educational. Select a Challenge Card and set up the Posts and Tracks as shown, then Determine where to add the indicated pieces to the grid. When your Car successfully rides the Track from Start to Finish – You win. Get it for $25.49 on Amazon.
CDX Blocks Cyclone Roller Coaster is a block based roller coaster construction toy. It will be the first commercially available kit that combines the versatility of the world's leading building block system with the realism and excitement of the CoasterDynamix track system. The result is an amazing roller coaster model that is easy to build and fun to customize, not to mention relatively affordable too. Join multiple sets together to make larger, more elaborate custom designs. So no, it's not made by LEGO but is fully compatible with LEGO blocks, and maybe that's a good thing because the coaster system itself is much better designed than any official LEGO coasters that have been released. Get your own CDX Cyclone coaster here.
If you're shopping between November 24 – 27, get free shipping and save 20% by using code BF20.
There are several interesting K'NEX roller coaster sets available this Christmas season and none of them use the traditional chain lift. K'NEX Crossfire Chaos Roller Coaster uses a rubber band style launch system ($34.99). The Web Weaver Roller Coaster Building Set uses something I've never seen before on a K'nex coaster: an air-powered car. The vehicles have fans on the back so you can build a track that can be set horizontally or turned vertically and the car will still complete the circuit, no chain lift required. ($42). Clock Work Roller Coaster Building Set uses a clock-hand mechanism to lift the car to the top of the 2.6 foot high hill. ($25)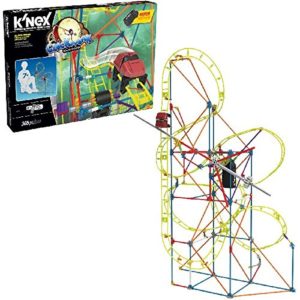 VR is becoming bigger and bigger in the amusement park industry so why not get a Samsung Gear VR headset to play around with at home? Especially since many theme parks are now releasing 360 degree videos for their coasters.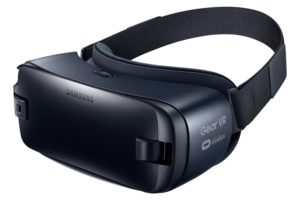 Amazon Prime Membership. If you haven't joined Amazon Prime yet, why not? I do almost all my shopping online and I get free two-day shipping on nearly everything. You can also borrow books, watch movies, and stream music. Click here to start your 30-day free Amazon Prime trial membership.
---
What gifts are you getting your coaster enthusiast friends? Which coaster gifts are you hoping to find under the tree this year? Discuss in the comments section below.