Atari Auctioning Off RollerCoaster Tycoon Series
|
There currently is no RCT4 game in development that we know of but the future of the series just got intensely more interesting as Atari has announced they are selling the  RollerCoaster Tycoon franchise. Atari Inc. filed for bankruptcy protection in January and now plans to sell its brands on a franchise-by-franchise basis during auctions beginning next month. The minimum bid for the RollerCoaster Tycoon franchise is set at $3.5 million.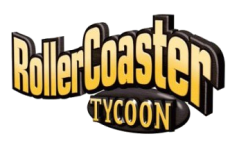 Questions remain to be answered. Will a new company revive RollerCoaster Tycoon and return the game to its former glory by finally giving us the long awaited RCT4? Or will a new company turn the series into the next Farmville by making it available on every mobile device? Or is the series simply dead and we'll never get another RCT game?
This news makes me cautiously optimistic for RCT4. Still, even if the brand is purchased in July and the buyer begins developing a new game, we're still probably a year or two away from RollerCoaster Tycoon 4 being released. At least we still have Theme Park Studio to look forward to (which did receive full funding on Kickstarter).
Who do you think the most likely RollerCoaster Tycoon buyer is? Who would be the most capable? Share your thoughts below!