Unfortunately, RCT4 is not going to be coming out anytime soon, so I've put together a list of the best RCT4 alternatives and listed as much information about each that is currently available.
Update: RCT4M is out now and RCT World has been announced. While we're waiting for it to be released, check out my new list of alternatives to RollerCoaster Tycoon.
Name: Theme Park Studio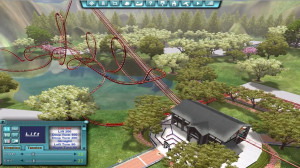 Release Date: Jan 2014 (beta November 2013)
Developer: Pantera Entertainment
Official website: http://www.themeparkstudio.com/
Description: Theme Park Studio will allow users to design and build their own roller coasters and flat rides; similar to Roller Coaster Tycoon 3.
Pros: Custom build flat rides as well as coasters.
Cons: Probably no money management system at launch date.
Name: NoLimits 2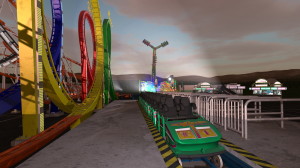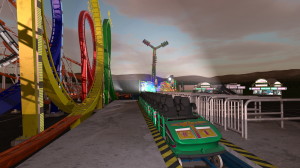 Release Date: Unknown
Developer: Ole Lange
Official Website: http://www.nolimitscoaster.com/
Description: NoLimits focus is on reality, this program will let you design your favorite roller coaster, and of course will let you ride it. Every kind of element that you could imagine is possible to design. There are no limits. You can even select from 24 different coaster-styles including inverted, hyper, spinning, flying, and wooden rollercoasters.
Pros: NoLimits is the most realistic coaster simulator on the market. NoLimits 2 will have flat rides!
Cons: Not really a game – no objectives, no money management system. Not as easy to use as RollerCoaster Tycoon.

Name: SimCity Amusement Park Expansion Set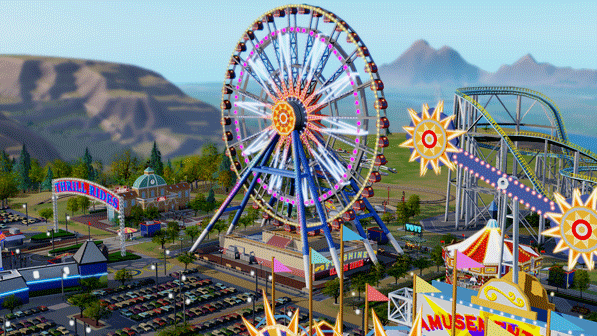 Release Date: Now available
Developer: Maxis Emeryville
Official Website: $9.99 on Amazon
Description: In addition to managing your city like always, running a successful Amusement Park is almost a mini-game in itself!
Pros: Money management system.
Cons: Must own SimCity, not a stand alone game, not devoted entirely to theme parks.

Release Date: March 2014
Developer: Red Coin Games
Systems: PC, Mac, Wii U, Xbox One and PlayStation 4
Description: Supposed to be similar to RCT series.
Pros: Release date is March 2014 and no screenshots have been released.