DreamPark Tycoon Release Date is March 2014
|
The DreamPark Tycoon release date is March 2014 and not the original predicted date of December 2013. After a period of looking like it wasn't going to happen any more, we are happy to hear the game is back in development for PC, Mac, Wii U, Xbox One and PlayStation 4. Red Coin Games is the developer of DreamPark Tycoon. To be clear, this is not RCT4 but the game is clearly inspired by the popular RollerCoaster Tycoon series. And no, Chris Sawyer is not co-developing this game.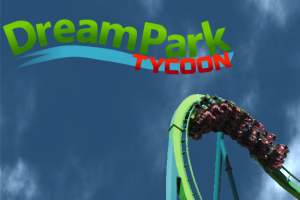 DreamPark Tycoon feature is planned to feature two methods of gameplay. In career mode, players will complete predetermined objectives in a scenario setting. Sandbox mode will let players have unlimited time and money to create their own custom parks and the craziest rides they can imagine. DreamPark Tycoon promises to combine powerful construction systems to forge the most incredible rollercoasters with the deep strategy of park management. Expansion packs will be available after release to ensure that the fun never ends!
Details about the actual content and gameplay are sketchy at this point but we are adding this game to our list of potential replacements for RCT4 to keep an eye one. No new news on the RCT4 front so in the meantime we'll keep you up-to-date on the DreamPark Tycoon release date.
DreamPark Tycoon has started an Indiegogo campaign to fund the development of the game. Contribute using the link below.
UPDATE 8-20-14: DreamPark Tycoon has been cancelled. See a list of other coaster games here.