New Roller Coaster Photography Book
|
American Coasters: A Thrilling Photographic Ride is a brand new book for roller coaster enthusiasts by Thomas Crymes. "Amazing" is the ideal word I can use to describe Crymes' photography. The book consists of shots of more than a hundred various roller coasters from 21 parks. Also included in the guide are 40 coaster profiles full of need-to-know stats. A number of of the parks presented consist of Cedar Point, Busch Gardens Williamsburg, Kings Dominion and Six Flags Magic Mountain. Here are a few of my personal preferred pictures coming from the publication.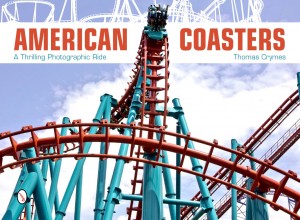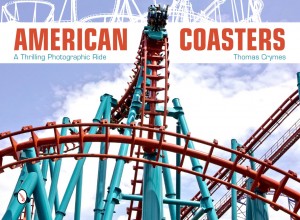 The pictures tend to be not really the work of an newbie. They are professional photos that will impress even the most seasoned photographer (coaster enthusiast or not). The pictures are huge and crisp. The colors are vivid. The book's basic design places more emphasis upon the photographs. Nothing beats seeing pictures of roller coasters published on an actual physical page (sorry, internet).
Crymes took many of the photos from unfamiliar angles. Never having been to some of the parks featured, I found the actual new angles refreshing. I also appreciated Crymes' inclusion of a few roller coasters that are no longer operating. They were a nice surprise to see as I was reading the book. I won't spoil which ones those are.
The publication additionally contains gorgeous panoramic shots, some of which cover a full page (or more). The clarity of the photos allows for detailed analysis.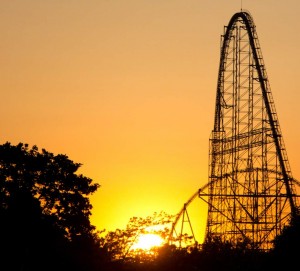 American Coasters: A Thrilling Photographic Ride is perfect for anyone who enjoys roller coasters. A first-time roller coaster rider will love this book. A 50-year-old roller coaster enthusiast who knows everything about every roller coaster that ever existed will love this book as well. The hardcover book spans 176 pages. This is the perfect book to add to your theme park collection.
Otherwise, order American Coasters: A Thrilling Photographic Ride from Amazon.