NoLimits 2 Release Date in 2013
|
No new news on the RCT4 front but we did hear some excellent news – NoLimits 2 will be released this year, in 2013! NoLimits is not a game like the RollerCoaster Tycoon series. The goal of NoLimits 2 is absolute realism, no corny 3D graphics here. A few new details were also released. There will be different licenses, like Standard and Pro. The initial release will be Windows only with Mac coming sometime in 2014. The final price has not been set but it will probably be around $45 for standard, $100 for Pro, and NoLimits 1 owners may receive a discount. Internet download only, no CD version will be distributed.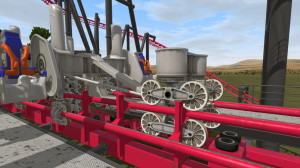 Pictured are a few new NoLimits 2 screenshots.Vertical rotation and side shifting track switches will be available. Dive coaster station platforms will be fully animated. There will be insane details on the 4D coaster track and wheel bogies. Hidden track will also be an option.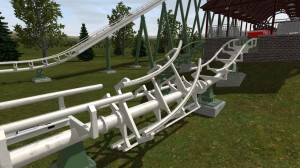 So it looks like two of the best alternatives to RCT4 will be available around the same time. Are you looking forward to NoLimits 2?