After hearing the latest news it's even more apparent we may never get an RCT4. Fortunately, through the hard work of individuals with much more three-dimensional modeling experience than I will ever have,  RCT3 has been kept alive and expanded on through amazingly awesome add-ons and RCT3 custom scenery. One of the most popular additions is the RCT3 wing coaster train. Wing coasters are becoming very popular in real life amusement parks right now and they're a lot of fun to design.  So, how to unlock wing coaster in Roller Coaster Tycoon 3? Actually, you don't unlock them from the game, you have to download a file from the internet and add it to a specific folder on your PC. The wing coaster design is a CTR or Custom Tracked Ride. Watch this video on how to install CTR objects then you can learn how to build a wing coaster in RCT3:
As you just saw, there are likely two files from the CTR you have to add to your RollerCoaster Tycoon folders: track and cars. So where do you get these RCT CTR files? FOr the wing coasters, there are two different types based on the two different manufacturers.
I believe these CTRs require RCT3 and both expansions, Soaked and Wild! (RCT3 Platinum is the best value, includes all the expansions, and comes as a digital download so you can begin playing right away). If you're wondering how to create your own CTR then check out this tutorial: http://rctlounge.com/forums/showthread.php?t=4457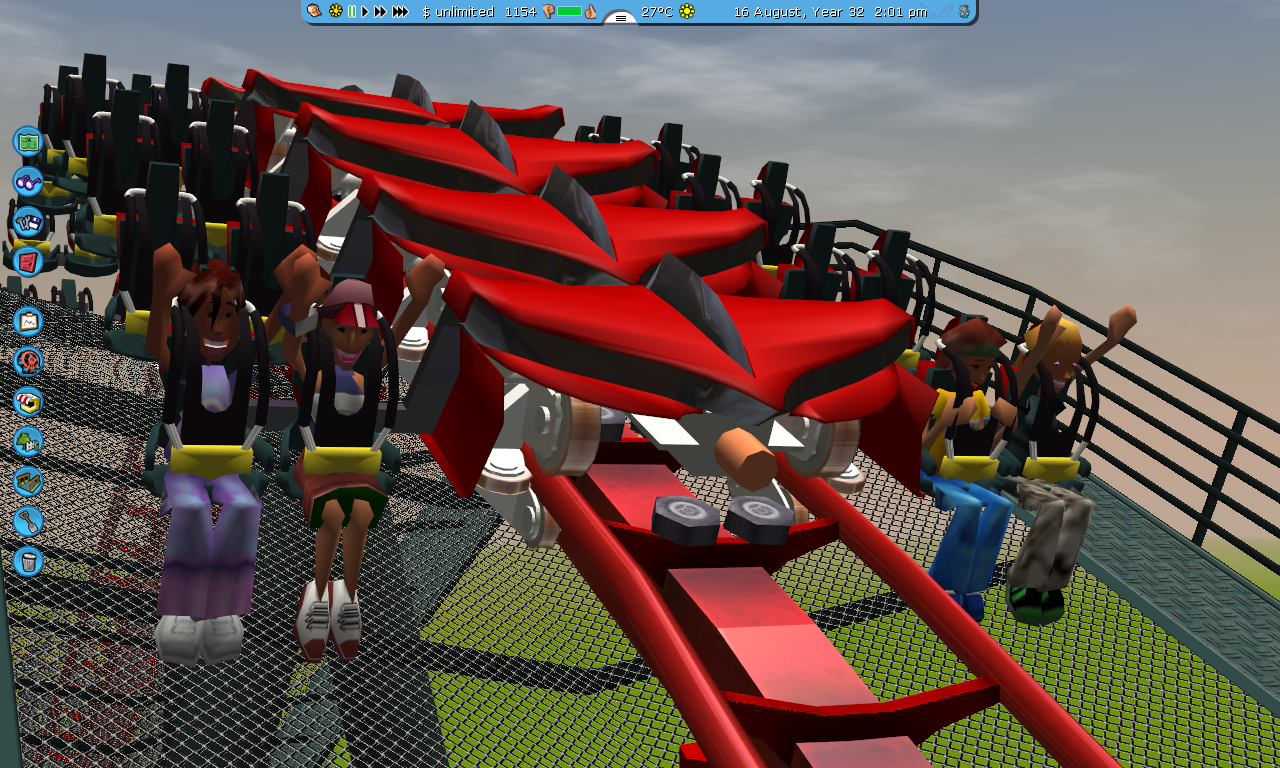 To see an amazing example of the types of rides you can create, check out the Dark Knight Rises RCt3 Wing Coaster. This thrilling coaster inverts riders upside down eight times as they traverse over 4,400 feet of track, all with nothing above or below them.