RollerCoaster Tycoon 4 Mobile Review
|
RollerCoaster Tycoon 4 Mobile was recently released for iOS devices. The $2.99 app from Atari also includes in app purchases. See a video of RCT4M gameplay here. A bit about the game first: Red Tickets are the premium currency. You need these to buy fancier rides, speed up things etc. you do earn 1 per level up and from completing goals.  Each device will be assigned a code that can be used to add friends, which allows you to send and receive up to five tickets per day.
The RollerCoaster Tycoon 4 Mobile reviews are beginning to roll in and for the most part they're not good. The highest rating I've seen is 2 out of 5 stars. Typical complaints are: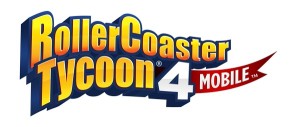 Very simplified version of Rollercoaster Tycoon.
Guests do not seem to follow paths, wandering around under the coasters etc. they come into the park from neighboring land instead of the main gate.
Building coasters is simplified and has less options. It is so casual that you can push the Complete button and the game will connect your track to the gate.
This is your typical casual freemium game….
There are no staff to manage, no chain lift speeds to adjust, no individual prices to set.
It's just a generic build, wait, repeat 'game'
You cannot style any of the shops or flat rides, it's simply place down and that's it.
The good news is there is a separate PC game in development due for release later this fall. Hopefully it's drastically different. No news on when RCT4M will be available on Android devices. Have you played it yet? If not, do you plan on buying RCT4M?
The game has a code system that allows you to redeem certain rides. For those of you who actually buy it, here are two that you can use:
xoxoxo: Haunted House
wheee: Loopy Loops