RollerCoaster Tycoon 4 Mobile Trailer and PC Version News
|
After seeming like it would never happen RollerCoaster Tycoon 4 was officially announced by Atari. However, it's not the game we hoped it would be. Although it's based on the beloved RollerCoaster Tycoon franchise, RollerCoaster Tycoon 4 Mobile will initially only be available on iPhone, iPad and iPod touch devices. Below is the first official RCT4 Mobile trailer:
The description is "Create and share the coolest amusement park of your dreams and construct incredible roller coasters to keep your visitors excited. Build the best park, unlock new materials, and exchange roller coaster blueprints with friends to become the ultimate RollerCoaster Tycoon."
Sounds like fun but let's look closer. Here's a screenshot from RCT4M: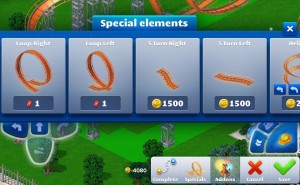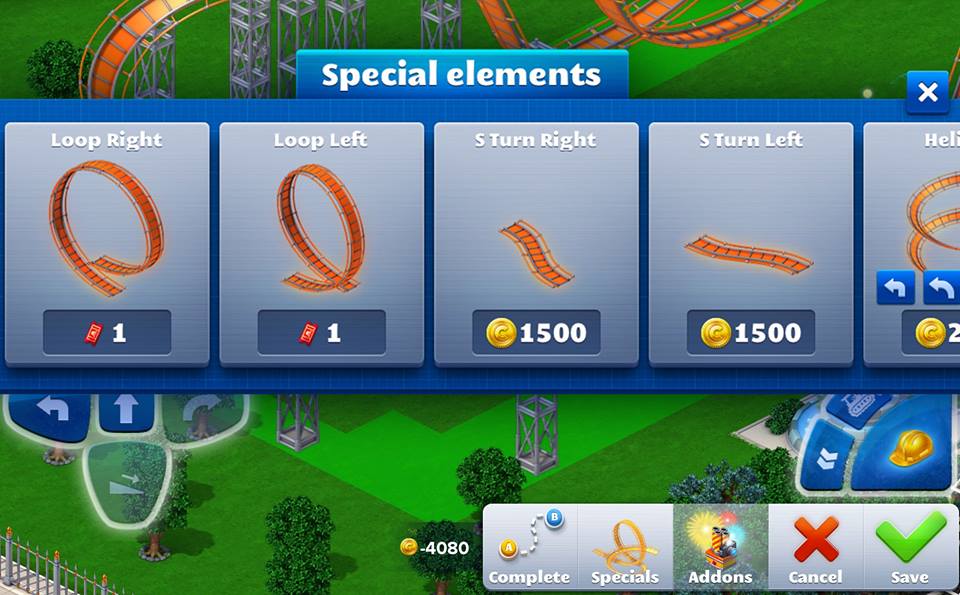 The tickets cost real world money meaning you have to pay to add a loop to your roller coaster. Yes, sadly it looks as though they are making one of the most basic and iconic aspects of the entire RCT series and limiting it behind a paywall. I'd say you're still better off buying RCT2 Triple Thrill Pack (instant download) from Amazon.
RCT4 PC Version Coming Fall 2014?
RollerCoaster Tycoon is back and it's coming to mobile (first)! Atari tells us to rest assured, there is a PC experience in production now for release in Fall 2014. This is just the first step in bringing the series back to its fans this year. The question remains to be answered if this is the same or similar to the mobile version or something entirely different. Most fans are hoping it is the true RCT4 they have been dreaming of for years. Stay tuned for more updates!