RollerCoaster Tycoon Classic Now Available for Mobile Devices – Totally Worth the Wait
|
The original RollerCoaster Tycoons games are classics that have unfortunately gotten harder and harder to play as computer systems have upgraded. As you know, Atari recently revived the Roller Coaster Tycoon series with RCT4M and RollerCoaster Tycoon World, both of which have not received glowing reviews. However, when Chris Sawyer revived Transport Tycoon for mobile devices, there was a glimmer of hope. Would the original RCT games be next?
Our prayers have been answered at last! Roller Coaster Tycoon Classic is now available on iOS and Android operating systems. And yes, it is just as, if not more addicting than the originals. Who would have thought you would be able to whip out your phone and play RCT whenever or wherever you want? This is amazing!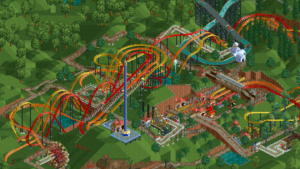 RollerCoaster Tycoon Classic consists of 95 scenarios from the original Roller Coaster Tycoon, its expansions Corkscrew Follies and Loopy Landscapes, and Roller Coaster Tycoon 2. Roller Coaster Tycoon 2's expansion packs — Wacky Worlds [17 Scenarios] and Time Twister [14 Scenarios] are available as well as expansion packs for an additional cost. Like the original Roller Coaster Tycoon games, as you complete scenarios, you unlock further scenarios. When you first begin the game, there are 9 scenarios available; the first three scenarios in each of the Graphite, Emerald and Ruby groups. As you complete groups, you unlock further groups.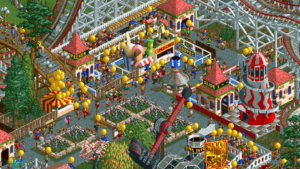 Is RollerCoaster Tycoon Classic worth the $6 investment? Yes, yes it is. Easily. And there's no micro-transactions once you purchase, unlike RCT4M.
The biggest complaint I have so far is the buttons are a bit small and require a delicate touch. Unlike the PC versions, you can't drag your cursor in order to make your attraction fit in a specific location. You place your attraction with a tap, and then tap on the build button to build the attraction. It takes a little getting used to, but once I figured it out, it works very well. If there are trees or other obstacles in your way while building, they will be automatically removed, at a cost.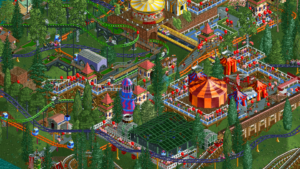 If you're like me, and have been craving the nostalgia that comes with playing Roller Coaster Tycoon for a long time on your mobile device, Roller Coaster Tycoon Classic is an amazing jump for the classic game to be playable on the go with today's technology. The main version of the game, featuring the aforementioned 95 scenarios, is a very affordable $5.99, with each scenario expansion pack costing $1.99. So for under $10, you get over 120 scenarios which promise hours upon hours of gameplay. If custom scenarios and "sandbox" mode are your thing, there is also a Tool Kit available for $5.99 that also features the custom coaster designer from Roller Coaster Tycoon 2.
You can buy Roller Coaster Tycoon Classic by clicking on the links below.
Android: Google Play Store
Have you played Roller Coaster Tycoon Classic yet? What do you think? Let us know in the comments below!