RollerCoaster Tycoon Classic Released on PC and MAC
|
Finally, RCT fans can experience all the fun from the original RollerCoaster Tycoon and RollerCoaster Tycoon 2 games with a new incarnation that combines the best elements of both classic titles!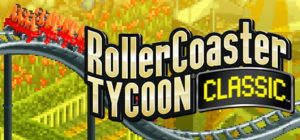 RollerCoaster Tycoon Classic theme park sim came out on mobile and tablet devices back in December 2016 and was a massive hit. Now, RCTC is available on desktop PCs as well as MAC computers.
No, this is not the terrible, micro-transaction riddled mobile game RollerCoaster Tycoon 4, nor the equally terrible PC game RollerCoaster Tycoon World.
This is RollerCoaster Tycoon and RollerCoaster Tycoon 2, aka the fan favorite Chris Sawyer originals, rolled into one masterful game. Atari and original creator Chris Sawyer have teamed up for RollerCoaster Tycoon Classic, an original game that builds off of RCT1 and RCT2.
In fact, you can play through 95 classic park scenarios from RollerCoaster Tycoon® and RollerCoaster Tycoon® 2.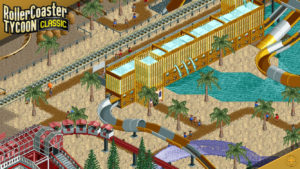 As far as the app is concerned, additional content for RollerCoaster Tycoon Classic is available via In-App Purchase, specifically the three expansion packs: Wacky Worlds, Time Twister and Toolkit. The expansion packs are the ONLY content that require an In-App Purchase and In-App Purchases are not used anywhere else in the game. Well worth the $5.99 in my opinion. I don't know how many hours I've poured into this addicting game.
Buy on PC or MAC for $19.99 from Steam:
http://store.steampowered.com/app/683900/RollerCoaster_Tycoon_Classic/
Buy the App for $5.99 from the Amazon app store:
This truly is the game RCT fans have been waiting for!
What are your thoughts? Have you played RCT Classic on desktop or mobile device? Let me know in the comments below and stay tuned for my RCTC tips!