Water Park Tycoon Release Date
|
Yesterday, Excalibur Publishing announced the Water Park Tycoon release date is May 23rd for Windows PC users. The new water park management simulator game is similar to the popular RollerCoaster Tycoon series in that players must construct a pools and water slides to please their park guests. The game is being developed by German company Astragon, known for their other simulator games like Street Cleaning Simulator. RCT1 and 2 fans will be pleased to see it uses isometric style graphics like their favorite games.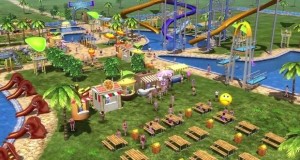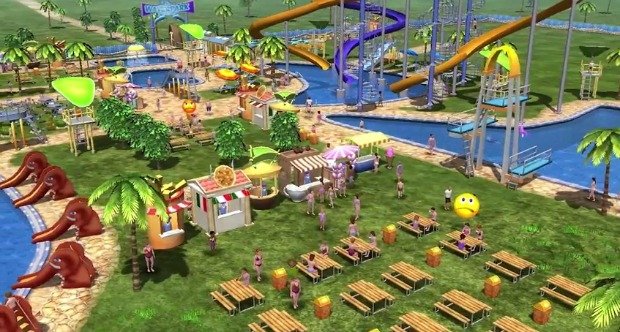 In Water Park Tycoon, you'll be able to build kiddie and adult pools,  build slides, restaurants,  shops, and showers. You'll need to hire a staff of lifeguards, mechanics, and cleaners. Above all you'll need to monitor your guest's reactions on how well they like your park in order to keep them happy.
Check out the trailer below to get a glimpse of Water Park Tycoon in action:
On to see some of the gameplay check this out:

Please remember, Water Park Tycoon is not associated with Atari, Frontier, or the RCT franchise. They are most likely calling it  Water Park Tycoon rather than Water Park Simulator due to the popularity of RCT and other Tycoon series. Will you play Water Park Tycoon until RCT4 PC is released?